Truely personal mobile devices
Mobile devices have been quoted as being 'personal' for many of the known reasons. It plays music for you, acts as camera, blogger tool, communication tool, it remains with you ....et. al.
But what it would be like if it can collect your personal behavioural statistical data as well...
Jennifer Bove's
thesis project explores the changing role of the mobile phone as a personal device, and how it could be adapted to better fit an active context.
[via we make money not art]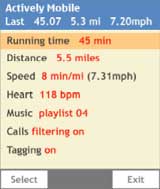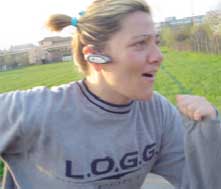 If mobile can capture & act on physiological data, we can soon have theme settings according to your state of motion and or your mobile can automatically dial-up your family doctor when you are struck with heart attack....